Robinsons Selections, Robinsons Supermarkets' premium lifestyle brand has opened its 3rd store at the ground floor of the recently opened Robinsons Galleria Cebu last 10 December 2015. This is it's biggest store yet at 4,500 square meters of floor area. Along with some
bloggers and media professionals
, I got to join an exclusive tour of the upscale supermarket shortly before it opened its doors to the public.
Shop in Comfort and Style
More than just the usual grocery shopping, shop in style and comfort at Cebu's new Robinsons Selections store with wider aisles, premium choices, customized shopping baskets, a member's lounge for loyalty card holders, a health and wellness section, a travel hub section, and other interesting sections that are open yearlong. These sections include petals and posies (flower section), bread gallery, sushi bar, salad bar, food to go section, fruits bar, and gift and wraps section.
A stylish shopping basket at Robinsons Selections in Cebu City, Philippines
A photo gallery of what Robinsons Selection has to offer
Robinson's Rewards cardholders can use the chic Robinsons Rewards Lounge where they can bring one (1) guest or companion, utilize the free wifi access, and avail of free mobile charging.
Robinsons Rewards Members' Lounge at

Robinsons Selections in Cebu City, Philippines
Robinsons Selection at the ground floor of Robinsons Galleria Cebu is open daily from 9 a.m. to 11 p.m.
Support for Government Initiatives
Robinsons Selections supports several government initiatives of the Philippine government. It is the first retail chain that supported the Department of Trade and Industry's One Town One Product program displaying locale-specific
pasalubong
items on its shelves, categorized into products from Luzon, Visayas, and Mindanao, the three (3) main
island groups in the Philippines
.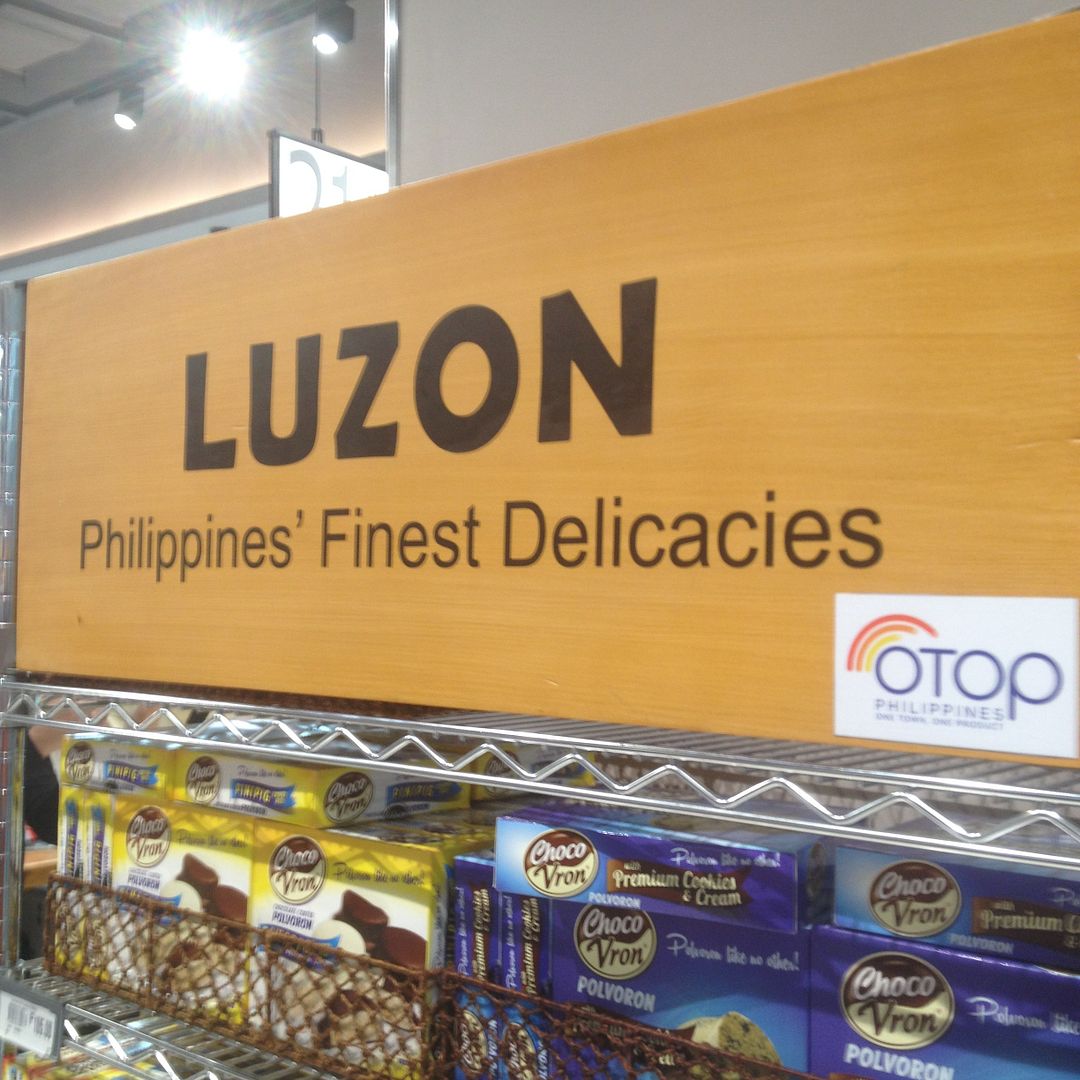 Delicacies from Luzon at

Robinsons Selections in Cebu City, Philippines
Robinsons Selections also partnered with the Food and Nutrition Research Institute of the Department of Science and Technology to certify certain products on its shelves as having nutritional benefits. These products under the health and wellness section are categorized as Bone Builders, Kids' Nutrition, Weight Control Choices, Choices for a Healthy Heart, and Guilt-free. These products carry the green tag. Many products in this section are of the Healthy You brand, Robinsons' own line of healthy food choices.
Connect with Robinsons Selections