When I was in college, one of the affordable meal options popular among my fellow Carolinian students at the time was the
Chinese Ngohiong
place across the Philippine Christian Gospel School (PCGS) along Junquera Street in Cebu City, Philippines. When I started working as a guidance counselor in the University of Cebu Allied Campus, they expanded with a branch along Sanciangko Street across the New Cebu Coliseum. I found myself visiting the good old place recently and I found out that they have are now also selling food items other than the classic
ngohiong
.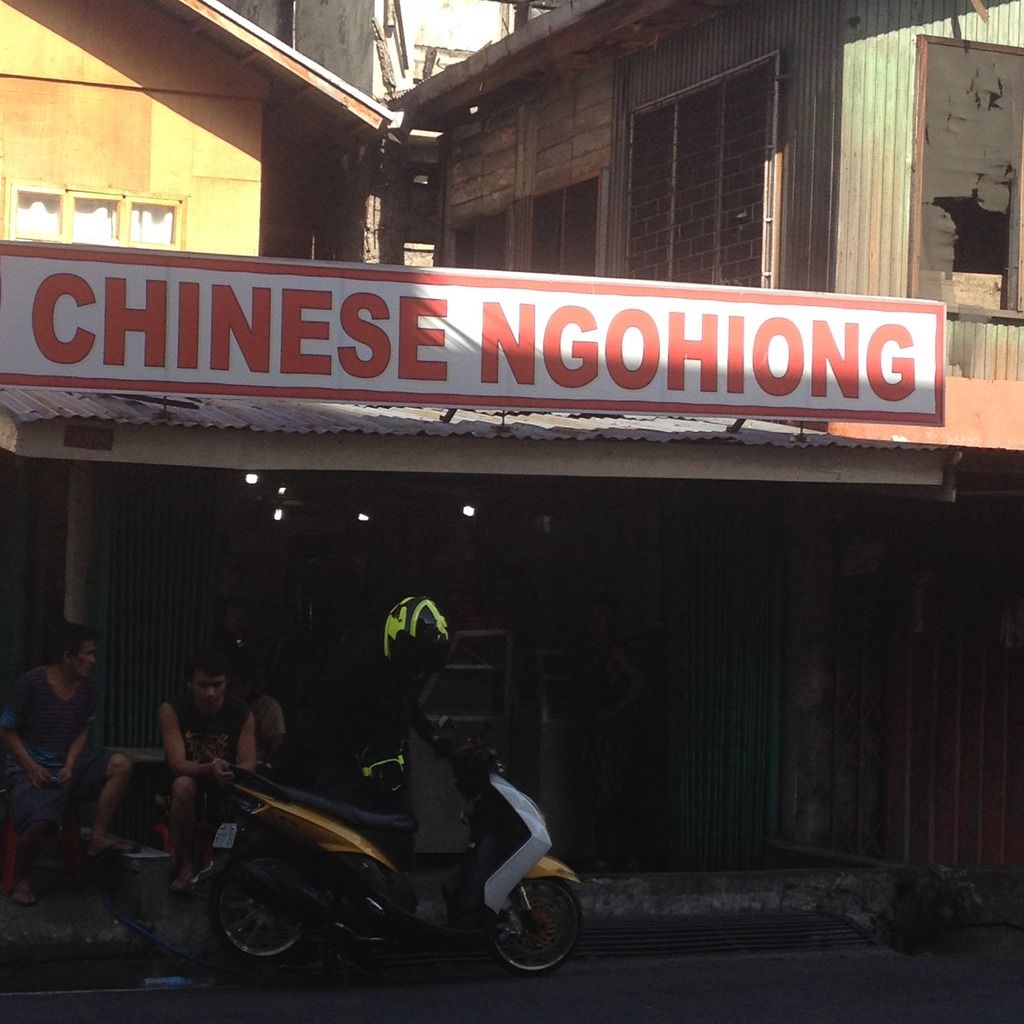 Chinese Ngohiong in Cebu City, Philippines
Of course, the familiar
Chinese ngohiong
is still there selling at PhP 7 per piece. Other items they were selling include fried chicken, chicken gizzard, chicken liver, longganiza, siomai, ginabut (fried pork intestine), and tawperol or fish and pork sausage.
Ngohiong and Longganiza in Cebu City, Philippines
Ginabut, Siomai, and Tawperol in Cebu City, Philippines
While there are now many places that serve ngohiong to customers, not one has quite copied the recipe from the Chinese ngohiong place that I used to eat at during my college days. Like it's taste, the ambiance at the place have not also changed much. It has remained humble, focusing more on just having simple tables that customers can sit and dine at and with little or no regard for interior design and decoration. Despite this, one would still notice that many people flock and queue here in the late afternoon to get their fix of the delicious ngohiong. This humble eating place has also survived many challenges including a major fire in recent years. From time to time, we still order the ngohiong from this place because we know there are still no better ngohiong places that can give this place a good run for its money. Hopefully, I will still see this five (5) years from now upon my return from the United States.