A promotional poster outside the
Pepper Lunch diner
caught my attention while I was walking at the rooftop garden area of Ayala Center Cebu one day. It was mid-morning and I was looking for some new place to eat and I decided I'll try this thing. This wasn't my first time to really eat at Pepper Lunch as I visited their old spot near the Active Zone a couple of times before. Wait, that was Sizzlin' Pepper Plate and not
Pepper Lunch
but the latter one's so eerily familiar with the former.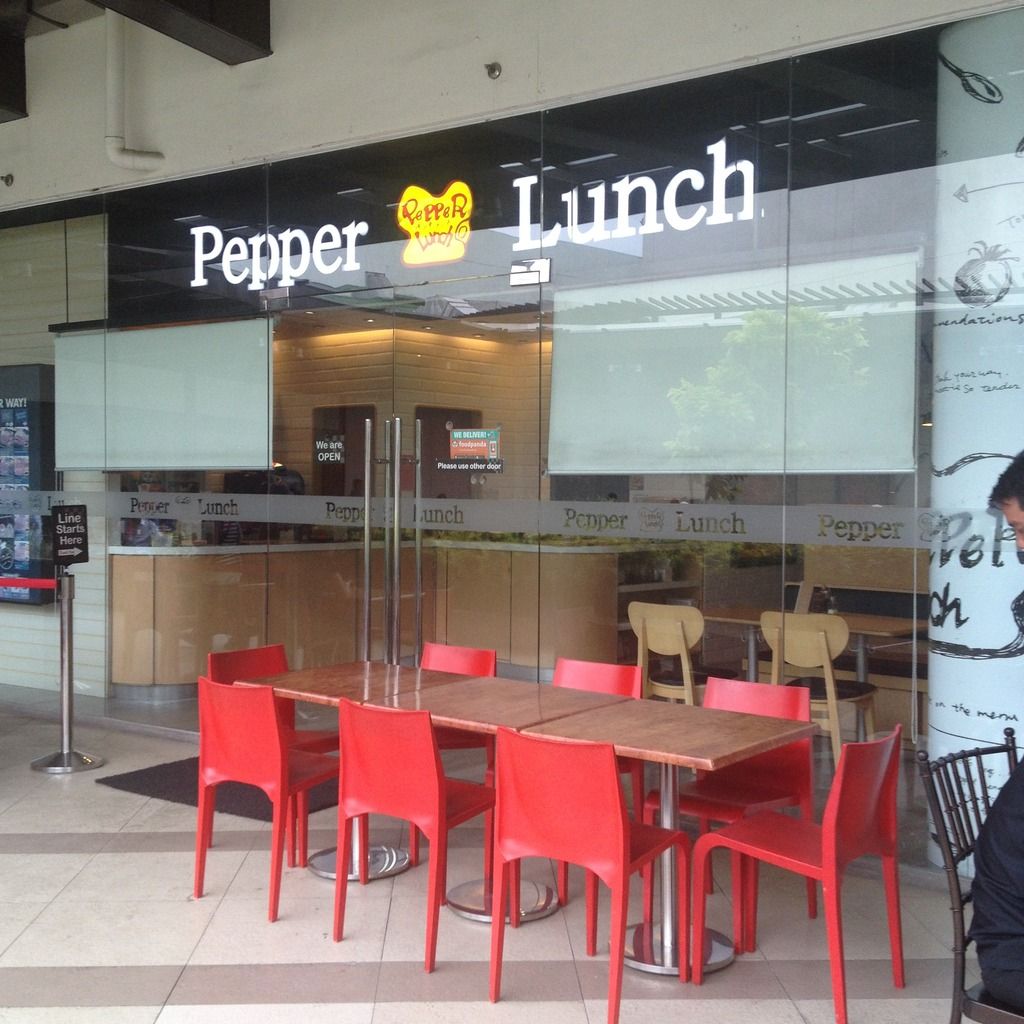 Pepper Lunch in Cebu City, Philippines
Pepper Lunch: A Japanese Diner
I do not quite remember that
Pepper Lunch
was a Japanese restaurant. How pleasantly surprised I was when I heard the familiar "Irashaimase" greeting customary in most Japanese restaurants. If you know me, you know I am a sucker for Japanese food. No hot towels though. This one is more of a fast food type joint. Instead of waiters taking your orders, you come up to the counter and place your orders. There weren't too many people in the diner except for a young couple and an old guy quietly eating in their respective tables and an old woman who ordered some to go food.
The interior of Pepper Lunch in Cebu City, Philippines
Best Selling Dish at Pepper Lunch
As a first timer, I did not know what to order so I asked for some suggestions from the cashier. She offered teriyaki beef pepper rice saying it was their best seller. She also asked if I wanted curry dishes, steak, pasta, or chicken. Since I figured from their name that the house specialty should be pepper rice meals, I went with her first suggestion and ordered the best selling teriyaki beef pepper rice with egg.
Teriyaki Beef Pepper Rice with Egg at Pepper Lunch in Cebu City, Philippines
The order came in a sizzling plate with the beef still raw on one side. After mixing the rice, beef, and egg, I had the option to enhance the flavors with some condiments on my table: honey brown sauce and garlic steak sauce. I loved that honey brown sauce on my beef.
Pepper Lunch in Cebu City, Philippines
The item that caught my attention on the promotional poster while walking outside the store was the "bonus meal". I asked about this and I was told that for an additional amount of only PhP 66, I get a drink, and a choice of a side dish or dessert.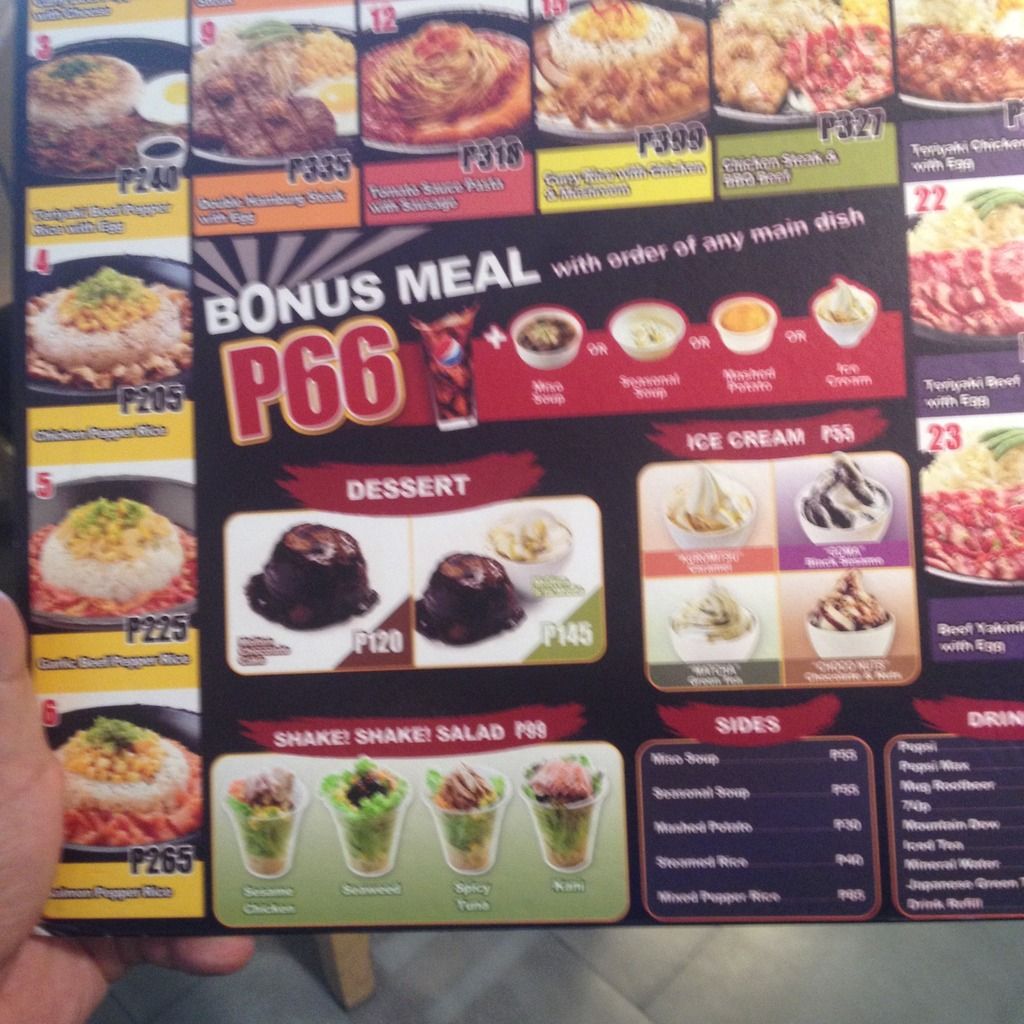 Bonus meal?
I got iced tea for my drink and korumitsu or caramel ice cream for dessert. The ice cream was, well, vanilla ice cream and caramel. The bonus meal wasn't really a meal but more of drink and side dish or drink and dessert.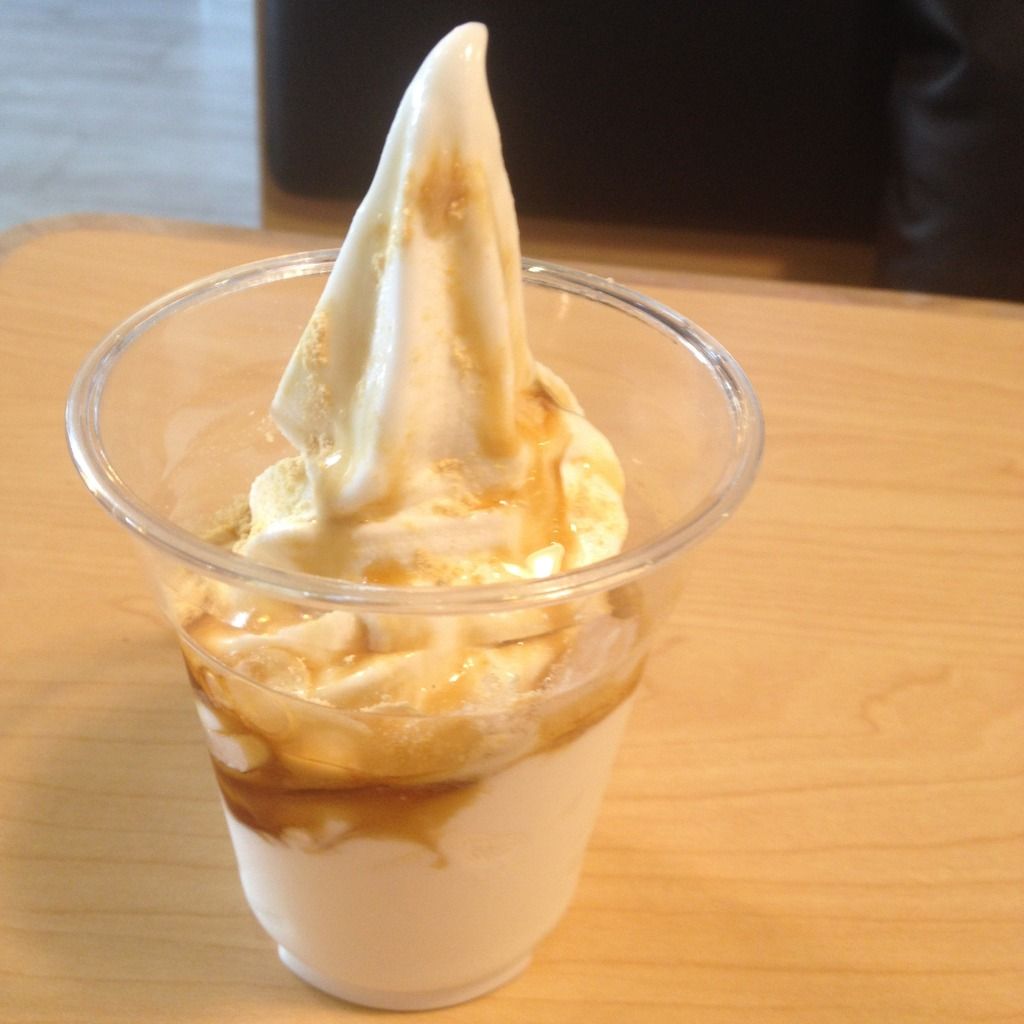 Korumitsu Ice Cream at Pepper Lunch in Cebu City, Philippines