We were craving for desserts one night and ended up at
Fujinoya Philippines cafe
along Wilson Street in Lahug, Cebu City, Philippines. It was a couple of minutes past ten o'clock and there were just a few people at the café. Business hours was until 11 p.m. and the kitchen was no longer accepting orders.
Fujinoya Philippines Cafe
Shortcake Madness at Fujinoya
As I approached the cake display, the barista excitedly enticed me with a 50% discount on some items. There were three of those items available at half the price: mango shortcake, mocha shortcake, and strawberry shortcake. I hurriedly ordered one (1) of each while my brother was still parking the car.
Mango Shortcake at Fujinoya in Cebu City, Philippines
For our drinks I ordered iced
calamansi
juice and my brother ordered the best-selling chocolate milkshake.
Our late night dessert at Fujinoya in Cebu City, Philippines
The shortcakes sold at PhP 150 each regularly and since we got a 50% discount, we paid only PhP 75 for each of the three shortcakes that we ordered or a total of PhP 225. The iced
calamansi
juice was sold at PhP 100 while the chocolate milkshake cost PhP 160. In total, we paid PhP 485. We would have paid PhP 710 for those orders but we paid 31.6% less than what it's regular value was. I should say that was more than a fair deal we got there.
We enjoyed both the mango shortcake and the strawberry shortcake. I particularly liked the mango shortcake with the really sweet mangoes on it. The strawberry shortcake was also a good blend of sweet and sour on a dessert.
Strawberry shortcake at Fujinoya in Cebu City, Philippines




The coffee-based mocha shortcake didn't tickle our senses in the right way though. It was a little too bland and bitter for our liking. Nevertheless, we still felt the whole thing was good value for the money we spent that night.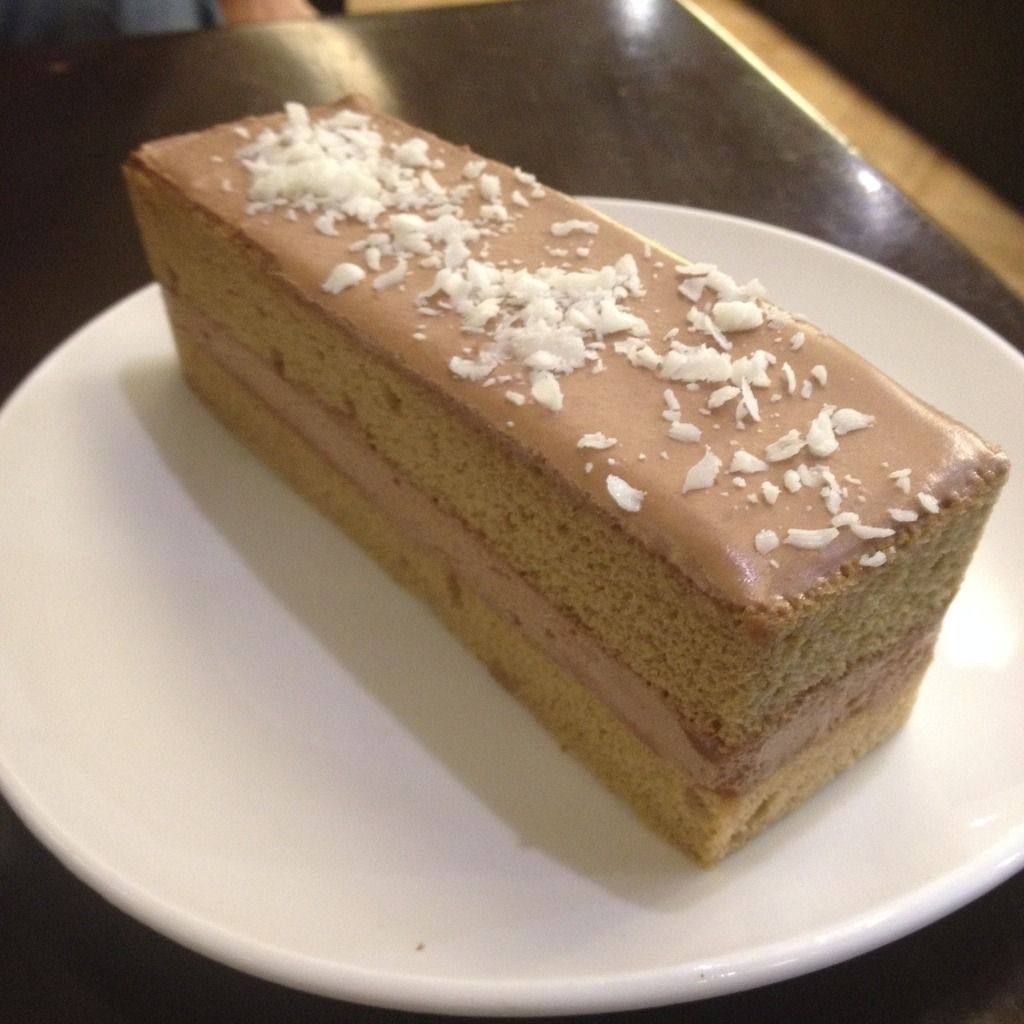 Mocha shortcake at Fujinoya in Cebu City, Philippines