Italian café chain
Hausbrandt Caffe
now operates in more than seventy (70) countries worldwide.
It has recently opened it's first ever Philippine branch at Cebu City, widely acknowledged as the queen city of the south. Their store is located at the second floor of Arcade 1, Capitol Square along Escario Street in Capitol Site, Cebu City, Philippines. They open from 8 a.m. until 12 midnight.
Hausbrandt Caffe opens in Cebu City, Philippines
I happened to be present when they had their grand opening on a sunny Saturday last 7 May 2016. We learned a bit about the history of
Hausbrandt Caffe
, about
Hausbrandt Caffe
's brew your own coffee experience, and what else
Hausbrandt Caffe
had to offer for Cebuanos.
History of Hausbrandt Caffe
Hermann Hausbrandt was a captain of Austrian Merchant Marine. He provided a solution to one of the long standing problems of coffee which is transport and storage. In 1892, he started a business in Trieste that roasted and sold coffee. At present, Hausbrandt Caffe is able to sell more than 4,000 tons of roasted coffee every year translating to around 600 million cups of espresso.
Brew Your Own Coffee at Hausbrandt Caffe
One of the things that
Hausbrandt Caffe
wants to highlight is their own unique brew your own coffee experience using the Bialetti Moka pot. More commonly known to Italians as el makinita, this coffee making machine is said to be present in more than 80% of Italian households. Manufactured since the early 1950's, Bialetti has made more than 200 million coffee makers to date. At Hausbrandt, one can use the Bialetti Moka pot to brew four different coffee preparations: Americano, Caffe Latte, Cappuccino, and Moka (espresso).
Bialetti Moka pot at Hausbrandt Caffe in Cebu City, Philippines
What Else is Available at Hausbrandt
I also tried some pastries at Hausbrandt. I had some black forest cake and mango mousseline.
Black forest cake at Hausbrandt Caffe in Cebu City, Philippines
The black forest cake was priced at PhP 210 while a slice of the mango mousseline was sold at PhP 170. Both are good dessert choices after a good meal.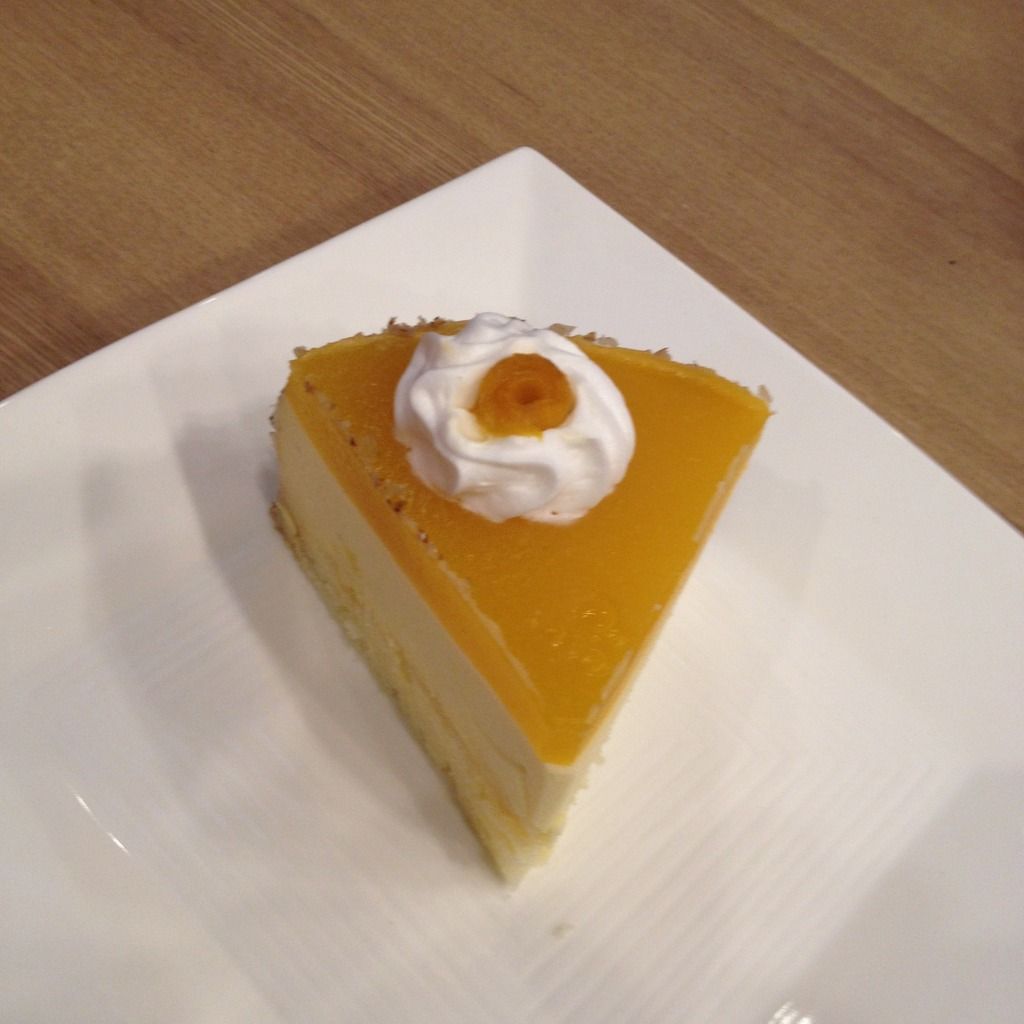 A slice of mango mousseline at Hausbrandt Caffe in Cebu City, Philippines
Contact Information of Hausbrandt Caffe in Cebu City, Philippines
Street Address: 2nd Floor, Arcade 1, Capitol Square, Escario Street, Cebu City, Philippines
Telephone Number: (032) 233 1341
Website: www.hausbrandteurofoodphil.com
E-mail Address: coffee@hausbrandteurofoodphil.com