One way of trying out restaurants without breaking the bank is to be on the lookout for deals they offer. We chanced upon a deal from a Japanese restaurant in Ayala Center Cebu recently where they offered buy one, take one on their Japanese rolls. Mismukuno Teppanyaki has this offer from 2 to 5 pm. The offer was buy any two (2) kinds of sushi rolls and pay only for the more expensive one.
Mismukuno Japanese Restaurant in Cebu City, Philippines
What we Ordered
So we ordered chicken teriyaki roll maki, salmon skin maki, and a pork teppanyaki plate. They served us some
miso
soup before we got our orders. Mismukuno specializes in Japanese rolls. Their menu contains ten (10) house specialty rolls: volcano maki, California maki, chicken teriyaki roll maki, sunrise maki, tempura maki, dynamite maki, mango cheese roll maki, Mazinger roll maki, salmon skin maki, and Mismukuno maki. The price for their rolls range from PhP 180 to PhP 230.
They also serve kiddie maki, kani or crab tempura, ebi or shrimp tempura, kakiage or vegetable tempura, kani salad, green tea ice cream, salmon sashimi, tuna sashimi, ika or squid sashimi, ebi sushi, ika sushi, salmon sushi, tuna sushi, kani sushi, beef teppanyaki, chicken teppanyaki, pork teppanyaki, chicken teriyaki, Karubi cut or short ribs steak, Angus beef steak, cube roll steak, strip loin steak, scallops, prawns, yakisoba, Mahi-mahi fish, salmon head teriyaki, mixed seafood, pan-seared salmon, mushrooms, tofu, ika teriyaki, and beef teriyaki bowl.
There was nothing to complain about the rolls we ordered. While the flavors were obviously not original Japanese, they were good nonetheless. I'm assuming they blended the flavors to make it attractive for Filipino diners who prefer their food to be sweeter.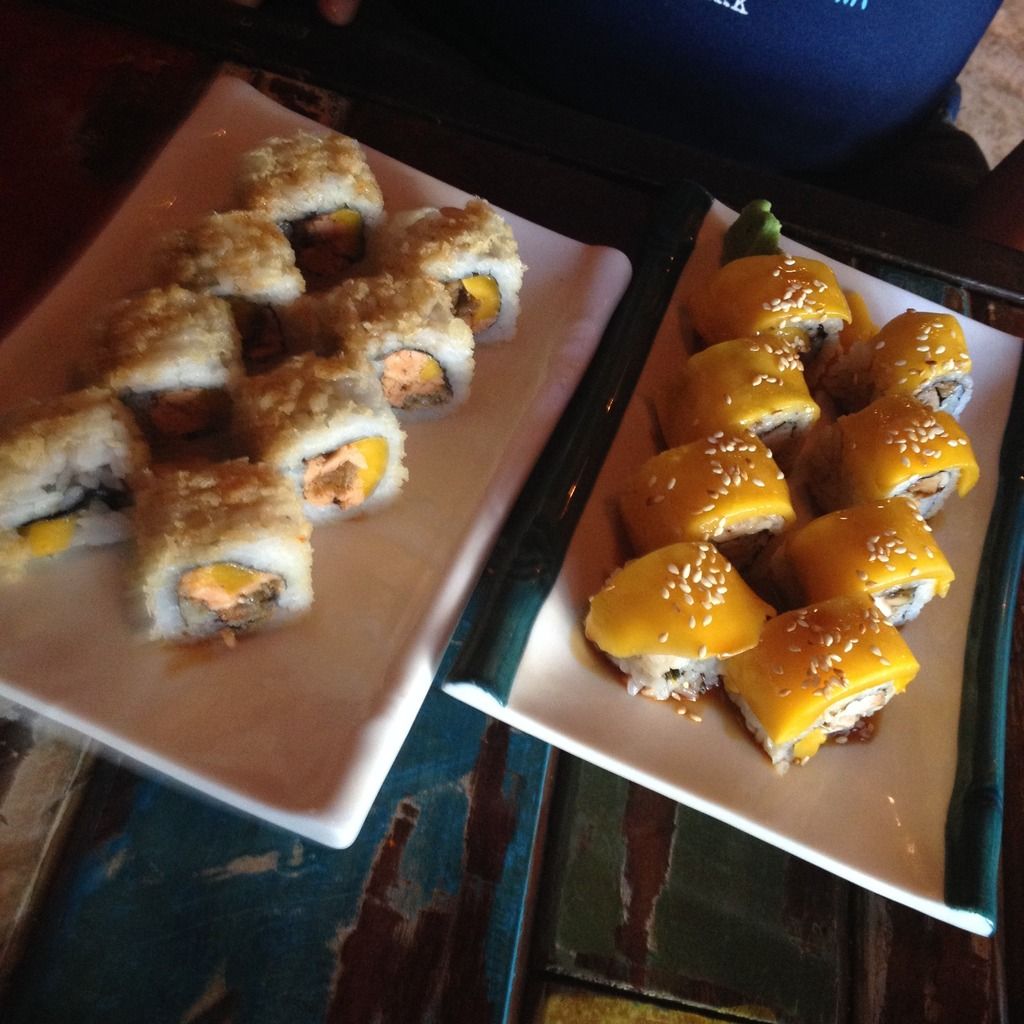 Japanese rolls at Mismukuno Japanese Restaurant in Cebu City, Philippines
As for the pork
teppanyaki
, the presentation looked different from what we saw in the menu. We got our bean sprouts along with the meat but they did not serve us cabbage like what we saw on their menu.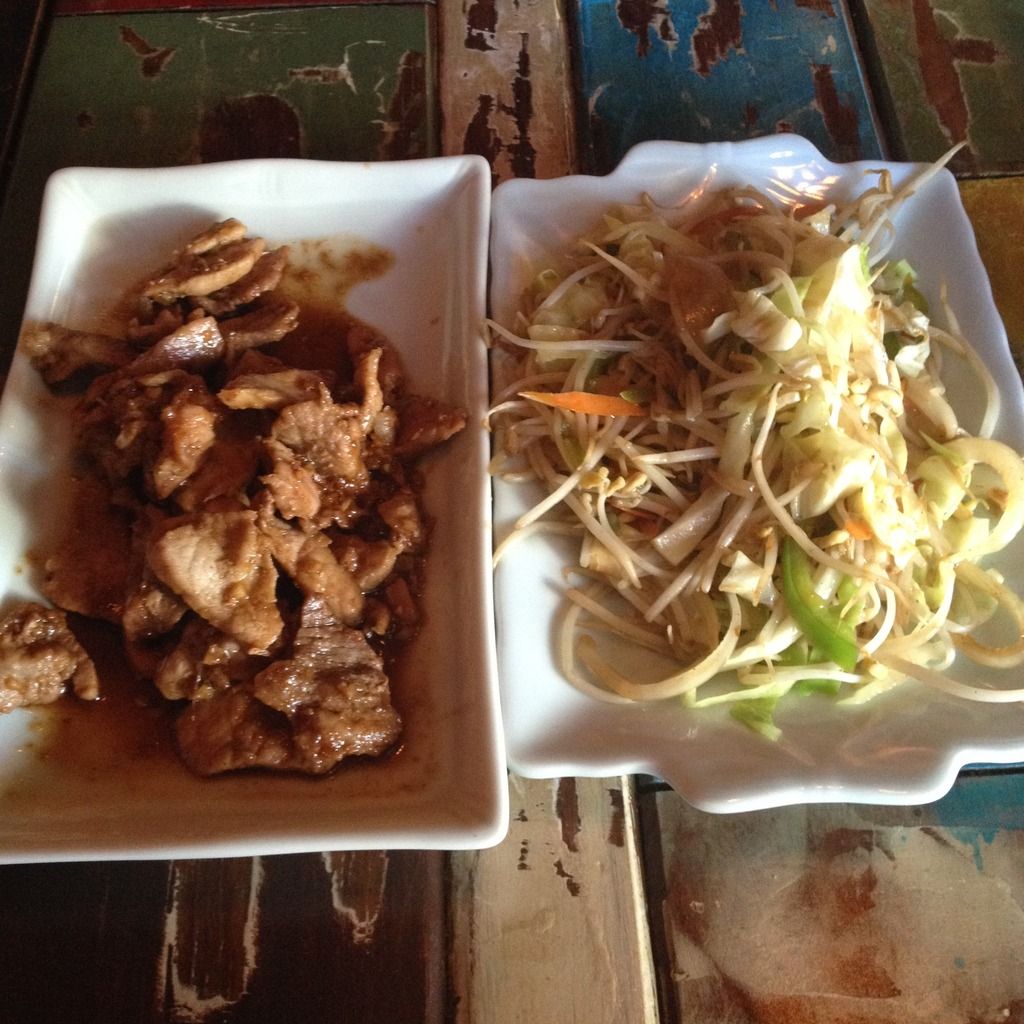 Pork teppanyaki at Mismukuno Japanese Restaurant in Cebu City, Philippines
Location and Contact Information of Mismukuno Teppanyaki Japanese Restaurant in Cebu City, Philippines
Mismukuno Teppanyaki Japanese restaurant is located at the rooftop garden level of Ayala Center Cebu right beside The Suite Room and across Fudge. It is a diner-type restaurant with a bar in the middle. Business hours is from 10 am to 9 pm daily. For inquiries and reservations call +63 32 238 7880, or connect with them through the
Mismukuno Teppanyaki Sushi Restaurant Facebook page
. Also take note that they also have dancing crew but we were not able to notice that when we dined in.
Mismukuno Japanese Restaurant in Cebu City, Philippines